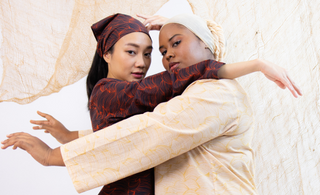 Embracing Modest Wear: Elevate Your Style with Bayu Somerset
In the ever-evolving world of fashion, trends come and go, but one concept remains timeless – modest wear. It's not just about adhering to a certain dress code; it's a form of self-expression that empowers individuals to give off elegance, grace, and confidence.

Bayu Somerset understands the essence of modest wear and offers a curated collection that merges style and sophistication seamlessly. In this article, we'll explore the beauty of modest wear and how Bayu Somerset is redefining the landscape.
The Essence of Modest Wear
Modest wear is not just about covering up; it's about embracing a style that focuses on simplicity, affordability, and comfort. Modest clothing emphasizes a balance between fashion and modesty, catering to those who prefer outfits that flatter without revealing too much.

Modesty in clothing is a personal choice, allowing individuals to express their inner confidence while staying true to their cultural and religious beliefs.
Bayu Somerset: A Beacon of Modesty and Style
Bayu Somerset has emerged as a distinguished brand that celebrates the art of modest wear. The brand's philosophy revolves around the idea that one can be fashionable without compromising on modesty.

With the attention to detail and a dedication to creating versatile, colourful pieces, Bayu Somerset has won the hearts of individuals seeking fashion that resonates with their values without breaking the bank.

The brand is loved by not only Malaysians, but also those in Brunei and Singapore.
1. Versatility Redefined
Bayu Somerset offers a range of outfits that showcase the diversity of modest wear. From modern Baju Kebaya to sophisticated Baju Kurung, their collection seamlessly transitions from casual outings to formal events.
This versatility eliminates the stigma that modest wear is limited in style options.
2. Quality Craftsmanship
Bayu Somerset takes pride in its commitment to quality. Each piece of Baju Kurung and Baju Kebaya is crafted with precision, using high-quality cotton that is not only comfortable but also affordable.
The attention to detail is evident in the stitching, the choice of fabrics, and the overall design, making every piece a work of art.
3. Modern Aesthetics with Timeless Appeal
While embracing modesty, Bayu Somerset infuses modern and colourful aesthetics into their designs.
The brand understands that in order to stay relevant, requires an understanding of contemporary fashion trends, and they skillfully incorporate these trends into their collection while maintaining their key essence, which is modesty and comfort.
4. Inclusivity and Diversity
Modest wear goes beyond boundaries of age, size, and culture, and Bayu Somerset embraces this inclusivity with each of their product launches. Their collection caters to a diverse range from XS to 5XL.
This allows everyone to experience the beauty of modest fashion regardless of their background or sense of fashion.
To conclude
In a world where fashion is constantly evolving, modest wear remains a constant choice for those seeking elegance and comfort. Bayu Somerset offers various collections that combine modesty with style seamlessly.
Their commitment to quality, versatility, and modern aesthetics positions them at the front line of the modest wear movement.

Embrace the beauty of modesty with Bayu Somerset, mix and match with their items and elevate your style to new heights.
With Merdeka celebrations coming soon, it is also the perfect time to get in the spirit of wearing Malaysian traditional wear from Bayu Somerset.