What Does Modest Wear Mean?
Wearing modestly means being comfortable in what one wears, matching one's style, and feeling good about it. Modest wear represents the dignity, confidence, and stylishness of a person.
Modesty in fashion is not necessarily about revealing less skin, but it has become a fashionable trend embraced by women worldwide.
Attractiveness and Appreciation: The Power of Dressing Modestly
Dressing modestly for a specific event can make one look very attractive and receive appreciative gestures. For example, one can choose to shine on a first date with a modest outfit that is both comfortable and eye-catching.
According to the Dinar Standard State of Global Islamic Economy Report 2022, Muslim spending on apparel and footwear grew by 5.7 percent in 2021, reaching a value of USD 295 billion. Iran, Turkey, and Pakistan were ranked as the top three countries in terms of spending. Modest fashion is projected to become a $402 billion industry by 2024.
Traditional Clothing: Expressing Identity
Traditional clothing serves as an expression of identity, representing a particular geographic area or historical period. In India, traditional wear for men includes Dhoti Kurta, Achkan Sherwani, Kurta Pyjama, and more.
Similarly, in Malaysia, we find Baju Kurung for females and Baju Sikap or Baju Melayu for males, Kebaya in Indonesia, Salwar Hijab in the Middle East, and so on.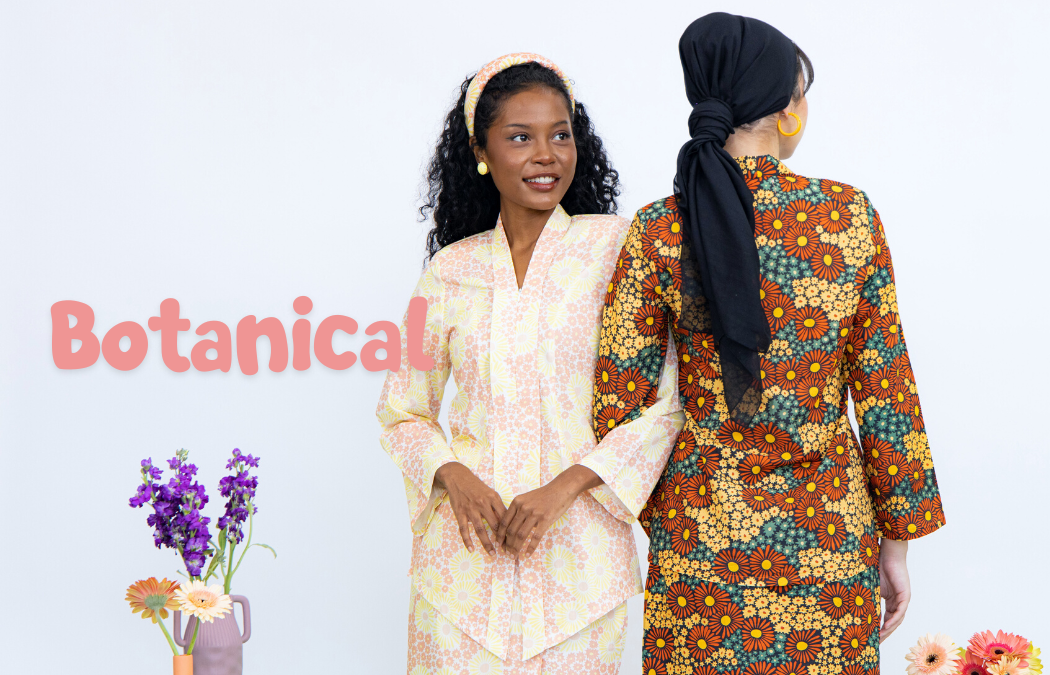 Diversity in Malaysian Traditional Wear: Multi-Ethnic Vibrancy
Different communities in Malaysia have their own unique traditional outfits. Malaysian traditional wear exhibits diversity and vibrancy, reflecting the multi-ethnic and multi-colored nature of the country's culture.
The Malay community is one of the most prominent ethnic groups in Malaysia, and "Pakaian" is the official term for clothing or dressing. Both males and females wear clothing with bright and loud colors.
Baju Melayu: Traditional Attire for Men
Baju Melayu is the traditional attire for men, consisting of a loose tunic paired with trousers and a sarong called "sampin." They also wear a traditional hat called "Kopia." Some men also wear batik print shirts and trousers.
The womenfolk wear an ancient traditional dress called "Kemban," which includes sarongs tied above the chest. The current trend for women is Baju Kurung, a full-sleeved blouse paired with a long skirt called "kain."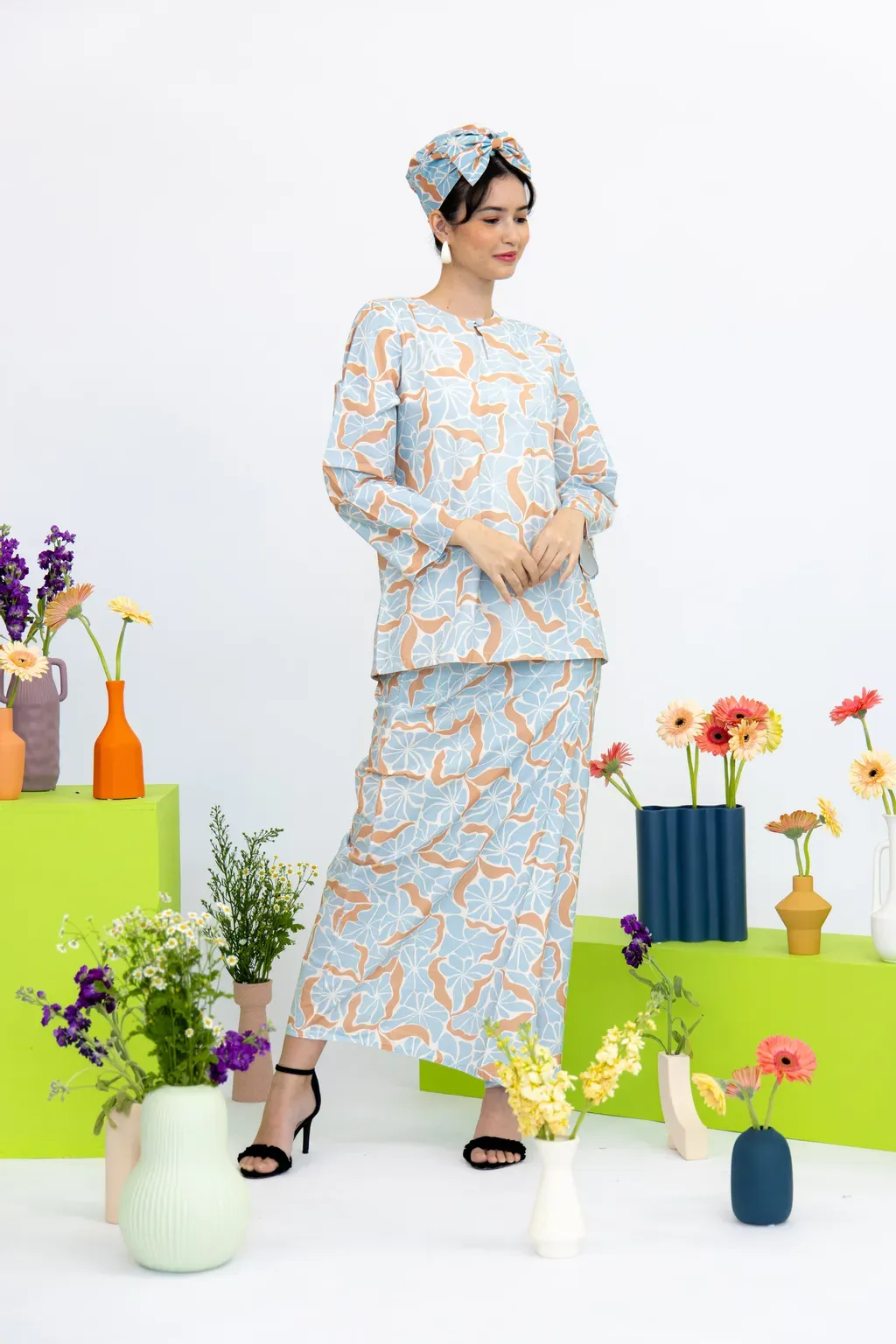 Cultural Significance: Baju Kurung's Versatility
Usually, the skirt is knee-length and pleated on one side. This attire is accompanied by a headscarf. 
A semi-formal version of Baju Kurung is the Kebaya, a form-fitting two-piece costume. In Malaysia, this attire is considered formal and is often worn as a uniform by primary and secondary school children.
Baju Kurung holds cultural significance as it can be worn at various events, including weddings, official events, and cultural or religious ceremonies. They come in vibrant colors with complex patterns that have been followed for generations.
The modern Baju Kurung features geometric patterns and is considered part of Malay traditional and cultural heritage. The kurung ensures that most parts of the body are modestly covered, as believed in the Islamic faith. It is also believed that the Baju Kurung has been popularized since the 15th century.
Since the country is the center of cultures and traditions, especially during festivals, the diversity of communities with their specific traditional garments makes the country unique. 
Apart from the Chinese and Indians, other indigenous communities in Malaysia, such as the Kadazens and Ibans, contribute to the richness of the nation. These ethnic groups symbolize unity, mutual respect, and acceptance of diversity.
The Modest Wear of Malaysia: The Baju Kurung
The modest wear of Malaysia, the Baju Kurung, comes in bright colors, slim-fit cuts, volume silhouettes, and pattern elements on the apparel. 
A variety of modern designs have emerged, and the Malaysian fashion industry has embraced Malay clothing with the influence of popular culture. This attire is well accepted by all age groups due to its easy-to-wear features.
The latest techniques, methods, and patterns have been applied to this dress to ensure that it complies with the tastes of its wearers. Having existed for over 600 years, the Baju Kurung is widely accepted among Malay families and Malaysian society.
All in all 
There are no limitations to modest clothing as long as it is comfortable and gives a trendy and stylish look that matches one's personality. 
Whether it is a religious prayer meeting, a formal official meeting, or a hangout with friends, there are no strict rules for dressing modestly. The key is to be comfortable and fashionable while respecting cultural boundaries.