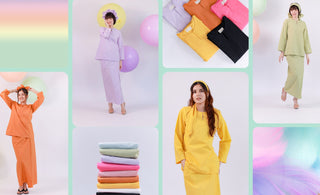 What Are the Color Trends for 2024
As we approach 2024, it's time to explore the exciting color trends that will shape our fashion and design choices in the coming year. These color trends, predicted by experts, will usher in a fresh, vibrant palette of shades that mirror the mood of the times.

From the lively Cyber Lime to the serene Elemental Blue, let's explore these captivating hues that are set to make waves in 2024, influencing everything from modest wear to pattern baju kurung.
1. Fondant Pink: A Touch of Delight
Fondant Pink, a pigmented pastel, is all about evoking delight and reducing stress. In 2024, consumers will place a high value on the joy this color brings. Gen Z is set to carry this hue into the metaverse, making it a central element in various products, including formalwear, everyday attire, and children's apparel.


2. Radiant Red: Embracing Compassion
Radiant Red, the second key color trend, represents the importance of care and empathy in our lives. In a world full of uncertainties, this cheerful shade embodies friendliness and love. It's all about fostering connections and bringing warmth to our interactions, making it a standout choice for baju kurung.
3. Elemental Blue: Finding Balance
Elemental Blue, the third trend, exudes a sense of balance and moderation. This versatile mid-tone blue appeals to a wide range of age groups and is a symbol of stability and sensibility. It aligns perfectly with circular design principles and satisfies both function and aesthetics.
4. Cyber Lime: The Digital Optimism
Cyber Lime is a vivid green that bridges the gap between our digital lives and the natural world. This zesty hue symbolizes optimism and energizes both mind and body. You can expect to see it making a significant impact in fashion and various industries, including modest wear, accessories, and more.
5. Apricot Crush: Living with Intent
Apricot Crush symbolizes living with intention and making choices that benefit ourselves, the planet, and all species. This mid-tone orange pairs beautifully with neutrals and is ideal for textiles, glass, and bath products. As conscious living becomes more important, Apricot Crush will be a driving force in fashion.
6. Galactic Cobalt: Exploring New Frontiers
Galactic Cobalt, inspired by space exploration and the metaverse, is a versatile and vibrant hue. It finds its place in activewear, consumer tech, and virtual experiences. This color also adds a touch of elegance to occasion wear, jewelry, and cosmetics.
7. Nutshell: Nostalgia and Sustainability
Nutshell, a warm and comforting brown, reflects the growing trend of embracing nostalgia and sustainability. It speaks to authenticity and craftsmanship, making it perfect for both timeless and directional designs. It's a color that transcends various industries, from living environments to beauty packaging, and it's an excellent choice for those who appreciate modest wear.
8. Sage Leaf: Calm in a Busy World
In a world that often feels overstimulating, Sage Leaf offers a sense of calm, contemplation, and reflection. It's a color perfectly suited for reductive and thoughtful design, making it a versatile choice for both home and technology products. This includes those who prefer modest wear and look for pattern baju kurung that exudes calmness.
9. Astro Dust: The Colors of the Universe
Astro Dust, a captivating mid-tone red, connects us with the fascination of space exploration. It embodies the desire to explore new terrains and planets, making it a symbol of innovation and forward-thinking design.
10. Digital Lavender: Subtle Tranquility
Digital Lavender symbolizes stability, serenity, and digital escapism. In an uncertain world, consumers seek solace and peace, making this gentle, pastel hue a favorite choice. It's gender-inclusive and brings a touch of self-care to our lives, making it an appealing option.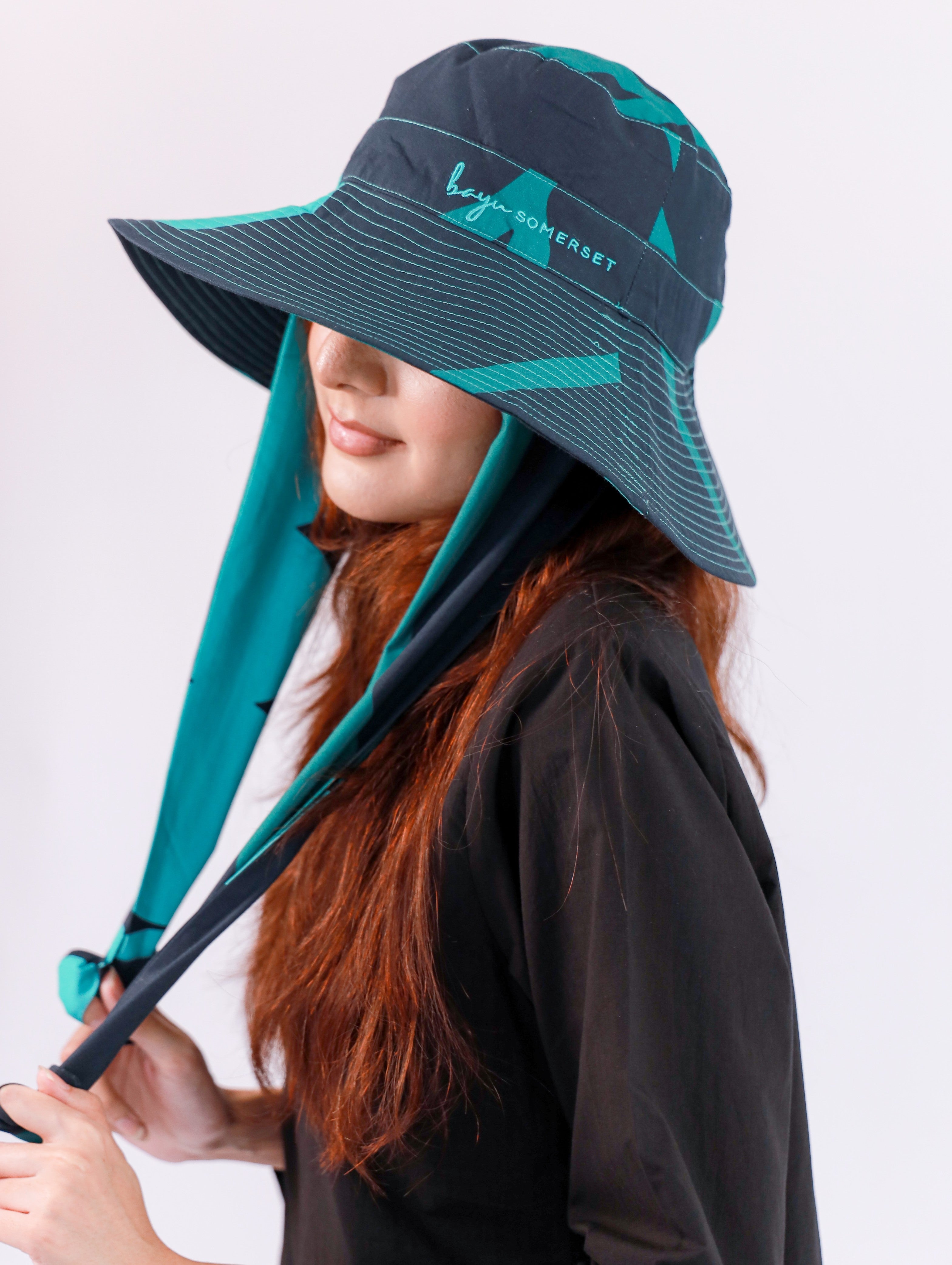 Check out our Amber Hats selection!
Bayu Somerset offers an exciting choice of amber hats in various colors to complement your fashion. Our handpicked selection guarantees that your fashion game will be on point, making you the trendsetter of 2024!

In Summary
The color trends of 2024 offer a diverse range of options that cater to our need for connection, optimism, and well-being, whether you're into modest wear or seeking the perfect pattern baju kurung.

From zesty greens to soothing blues and vibrant reds, these colors are set to guide us towards a brighter and more harmonious future in fashion and design.