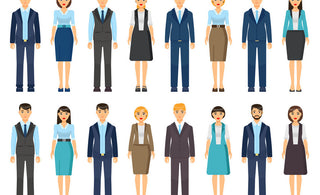 Baju Kurung as your fave dress code to workplace: Government servants
How do you like to style your Baju Kurung? We are in the world where are sandwiched by a lot of kinds of Baju Kurung such as Kurung Kedah, Pareo skirt, Baju Kurung Pahang, and Kebaya.
As the world gets modernized, people opt to wear modern Baju Kurung and keep formal collared top and office pants inside deep beneath the cupboard because why would you prioritize the uncomfortable attire when Baju Kurung feels light and free? Of course, we chose comfortable Baju Kurung all the way! 
As we all aware of dress code especially in government sector, they have stricter dress code compared to private enterprises but note in mind that it is not a law for everyone to obey. We can see here the example of required dress code to Road Transport Department (JPJ). 
1. No torn pants 
Torn pants are not allowed to wear as it shows some skin even the little spots. You may consider wearing full-covered pants such as slack pants and long skirt. It even makes you look proper and professional formally especially when you attend meetings. Wearing short skirts are not allowed unless it has lowered hemline. 
2. No slippers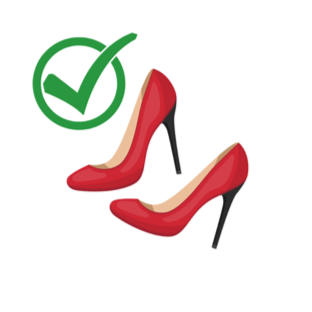 Wearing flip flop is a big 'NO' when you walk around in the building. To solve this issue, it is advisable to wear fully covered shoes like loafers, stiletto or kitten heel.  The reason to wear these shoes is to avoid from unforeseen tripping or fall that might take place in your workplace.
Also, wearing proper shoes could prevent you from feeling fatigue because most people that are wearing improper footwear feel numb especially the ones who stand on hard surfaces like concrete.
3. No sleeveless 
Tops baring the shoulders are not permitted in the workplace as it shows large spot of your skin and this is utterly inappropriate especially when meeting clients. Long sleeve and normal semi-casual top would be sufficient enough to fulfill the dress code requirements.
Professionalism is an identity a person should carry throughout the working hours as you are the representative of the company. 
4. No short pants
Same goes to the no sleeveless top, it applies here too. Wearing short pants has high possibility of getting unnecessary wounds if accident happens out of nowhere. Therefore, wearing long pants would protect those things to occur and it is much comfortable when you're in closed-space with the presence of air-conditioning. Keeping yourself warm should be the highest priority all the way!
Here we can see the example of dress code requirements at Road Transport Department (JPJ).












All in all, traditional wears are a good way to go. Less hassle applied as you don't have to think in matching the tops and bottoms. That's a great deal isn't it? Cling, don't you think you want to replenish your wardrobe some Baju Kurung(s)? We have a sea of Baju Kurung choices you may choose from, you would be drooling to see those pretties! Head to our website www.bayusomerset.com