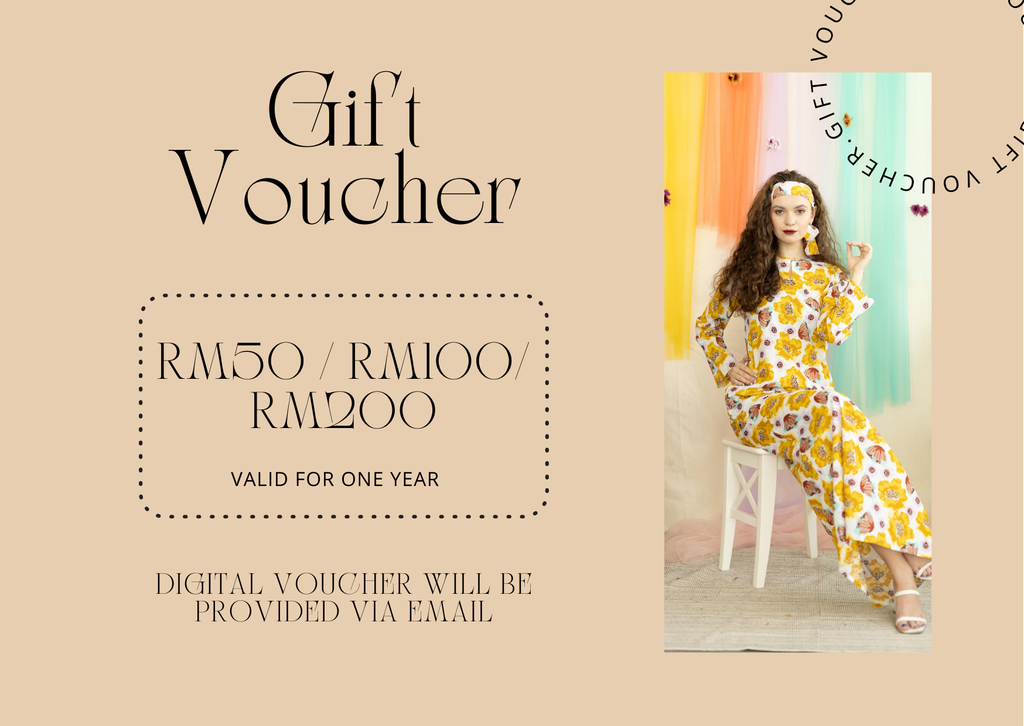 Value of the The e-Gift Voucher: RM50 / RM100 / RM200
e-Gift Voucher issued from Bayu Somerset are only redeemable for purchases made at Bayu Somerset Official Website and subject to a validity period of 12 months from the date of purchase.
You can use to make full, or partial payments. Your desired amount will be deducted from your card and any remaining balance will be displayed on your receipt
We will email the e-Gift Voucher to the receiver. Please state the receiver email at the note section. Please allow 1-3 working days for us to email.